WATCH FLATED ON "SHARK TANK"

At Expedition Upfitter, we proudly present the FLATED groundbreaking products to the Canadian market - one that is sure to revolutionize trucks everywhere! It's time for Canadians to experience this revolutionary innovation and be among the first bring it into their lives.
FLATED, the company behind the world's first inflatable truck topper and other inflatable automotive accessories, is set to showcase their products and brand vision on ABC's popular and Emmy Award-winning "Shark Tank" program. The FLATED founders will present their products in front of five of the world's top investors, giving them the opportunity to elevate their brand in front of a national audience. You can watch the episode here!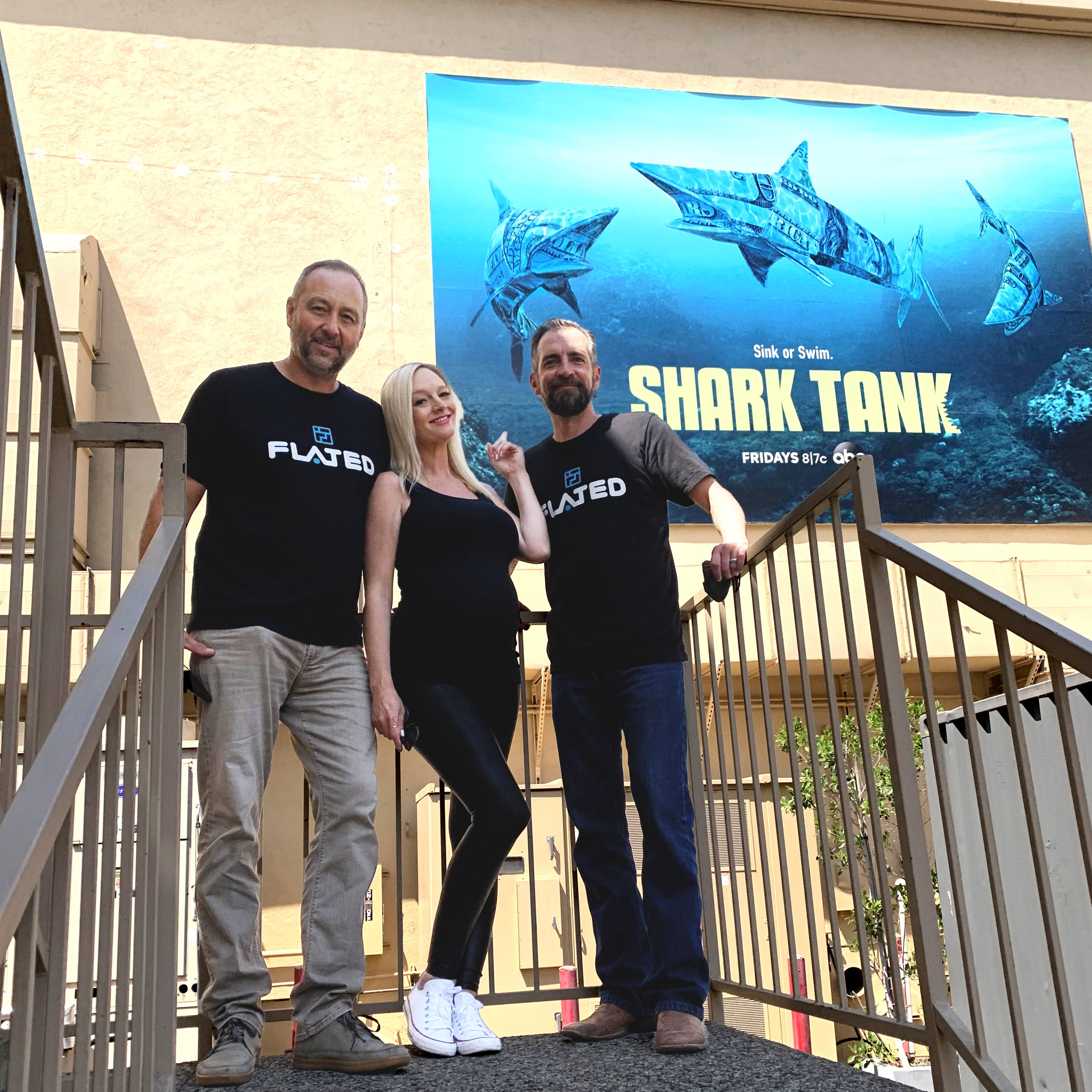 FLATED was conceived in March 2020 during the pandemic lockdown by four outdoor industry veterans – Monique Keefer, Ken Hoeve, Dan Watts, and Ryan Guay. The idea was to use drop stitch inflatable technology, the same material used in inflatable paddleboards and kayaks, to create usable space on automobiles. The FLATED Air-Topper is the world's first inflatable truck cap that can easily inflate and be installed in minutes, and weighs less than 65 lbs. The FLATED Air-Carrier is the world's first inflatable rooftop cargo carrier that can be mounted on almost all vehicles to carry luggage and gear for your next road trip adventure.
Currently, FLATED sells their products directly from their website, REI.com, and other specialty automotive retailers. Their innovative product mix helped land them a spot on "Shark Tank," and they are prepared for the next round of growth.
About FLATED:
FLATED was founded in 2020 by outdoor gear and stand-up paddleboard industry experts who wanted to create a simpler, easier way to enjoy the adventurous life. All FLATED products are patent-pending and feature inflatable, deflatable, and easy transport and storage solutions for mobile lifestyles. Originally based in the stand-up paddle and surf hub of Carlsbad, California, FLATED just recently opened a customer service office and R&D center in Missoula, Montana. FLATED continues to innovate and bring new solutions to anyone looking to adventure more easily and more often. Expedition Upfitter is the Canadian Distributer for all FLATED products!